Maui Tours
Maui is Hawaii's second largest island known as the, "Valley Isle." Visitors will be blessed with the sights of Maui's natural and awe inspiring beaches, mountains, fresh water, and greenery. Maui has something for everyone from honeymooners to families to those vacationing on a budget. Our Maui tours are the perfect way to get started.
If you're ready for adventure, there's no better place to start than Maui's "Road to Hana." Hana Highway is Maui's top attraction, and a Maui tour package is the easiest way to explore it all in one guided day!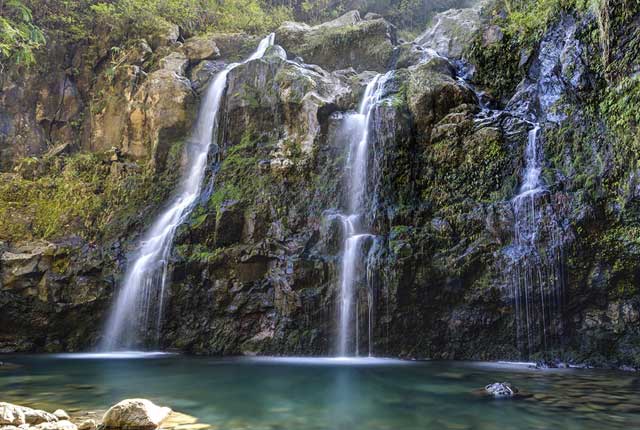 Maui's Famous Road to Hana Tour
Ready to see Maui's most special and admired areas? This Maui tour takes an epic ride along the famous "Road to Hana," also known as the "Hana Highway." This road is so unique with over 600+ curves in and out of valleys, and more than 50 one-lane bridges over fresh water rivers. Visitors will be blessed with the best views, history, and cultural knowledge which can be offered on a tour to Hana. Get on the Road to Hana today and have a life changing experience.
Duration: 12 Hours
Our tours offer a different way to explore Maui because instead of large, unfriendly buses for our guided tours, our local guides in Maui drive smaller vehicles like SUVs to 11 passenger Mercedes Benz shuttles. We believe these types of Maui tours help create a more intimate and relaxing experience.
---
Things to Do on Maui
Discover the magic of Maui for yourself! From white, black, red, sandy beaches to upcountry Lavender farms and wineries to the highest peak of elevation of mountain Haleakala, Maui is one of the most diverse islands. Having 6 major climates and over 20+ microclimates on the island, the vast arrays of scenery are bound to surprise you around every bend. Take Maui's Famous Road to Hana tour in Maui or explore all of the coastlines, shopping, local dining, and entertainment that this island has to offer.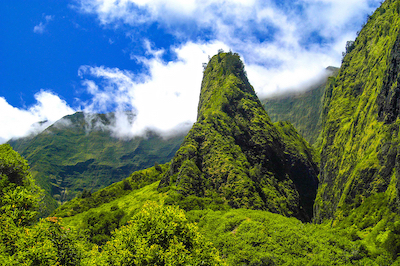 Here are just a few of the popular places to visit in Maui:
Kaanapali Beach - West Maui's signature beach, Kaanapali Beach was once the retreat for the royalty of Maui and now has some of Hawaii's best hotels and resorts. Kaanapali Beach's most famous attraction is jumping off of the sea cliff, Puu Kekaa or Black Rock.
Wailea Beach - Nestled between the Four Seasons and the Grand Wailea resorts, Wailea beach is a sandy public beach in Wailea, perfect for sunbathing, swimming, boogie boarding, body surfing, snorkeling, and more.
Whale Watching – The best whale watching in all of Hawaii can be found off of Maui's coasts. Whales come to Maui each year to mate and nurse their young in the warm Pacific waters. Whale watching cruises are available from Lahaina Harbor or Maalaea Harbor which also offers a wide variety of sea excursions.
Haleakala National Park – Haleakala is Maui's largest dormant volcano and translates as, "The House of the Sun." The slopes of Haleakala are now the home of many residents which is referred to as "up country." Drive up to the peak of Haleakala to take a look inside the crater of the mountain and perhaps experience for yourself, the Sun rising from or setting into the crater.
Iao Valley State Park – Nestled in Maui's West Mountains, Iao Valley State Park offers stunning landscapes and an immense amount of flowing fresh water. Take a short hike which features excellent views of the famous "Iao Needle."
Reserve a Maui tour today and explore the island on an intimate guided tour. SpeediShuttle also provides private charter shuttles in Maui.